I'll be honest, I wasn't too concerned about Brexit before we launched our own brand. It didn't mean too much to me, and like everyone else – I assumed it would soon sort itself out and everything would go back to normal. Little did I know…
The whole ordeal has been somewhat of a nightmare for everyone. I only have a small snacking brand, and the issues we've faced are nothing compared to the problems big producers are facing. Yet we've encountered a number of issues.
We currently export our Keto Snacks brand into the EU and we have faced many challenges with pallets being stuck at Customs waiting to be let in. We've couriered paperwork across the continent and on one occasion had to get solicitor letters written to allow a product to be released! Another time, a distributor and his team had to travel to Customs and place stickers on every shelf box by hand, before they would let it go through.
Sidenote: We won our first EU customer 3 months before Brexit and I was shocked at the ease of sending pallets to them (in Spain). We just sent it – no paperwork required, it operated in the same way as sending goods around the UK. 4 months later though, it was utter chaos!
So let's go through the changes we experienced and the actions we took to navigate exports post-Brexit.
Food Packaging Updates
Thankfully, this all came at a time when we were working through some compliance and updates to our packaging for KetoKeto anyway. We decided to knock a few changes on the head in the process, which included:
Compliance Checks (including what claims you can and cannot make on your product)
Languages and Translations
Brand Uplift – including the design
Planning to do this, we also brought EU compliance into the process at the same time. As far as we could see and from all the research we did, we were confident our packaging needed two specific details to reduce trouble with exports into the EU:
Firstly we needed an EU address. I had learned this needed to be a physical desk somewhere in Europe, not a virtual address. We had received offers from distributors to use their premise address as our official EU address, however after some deliberating, we decided to get our own. We made this decision because I didn't like the idea of having all our eggs in one basket with the distributor; if the relationship between us broke down at any point, it would leave us in a more vulnerable position and put our business at risk.
We chose instead to use the company Regus, and paid a good monthly fee for a desk in Ireland. They assured us this was a physical desk and met the requirements for EU exportation.
The second big adaptation was the translation of ingredients and nutrition details on the packaging. We quickly learnt from experience that certain countries were more particular about the translation requirements than others. On one occasion we received a pallet back from Spain for exactly this reason, while we were going through the process of changing the packaging requirements.
Of course there are only so many languages you can add to packaging, so we decided on the following order based on the most relevant for our business:
English (language of origin)
Germany
Spanish
French
Dutch (NL – if space allowed)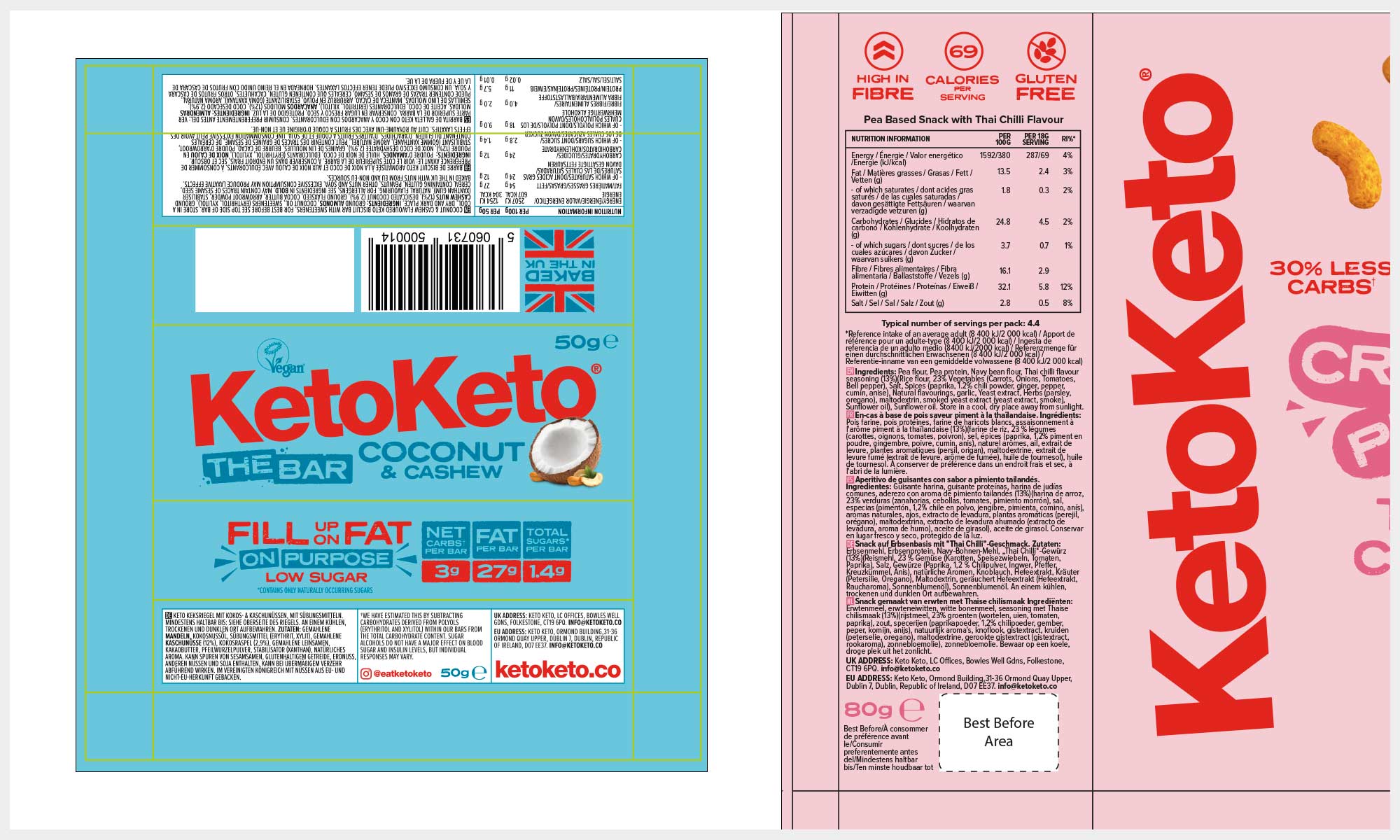 This process does require some thought when it comes to packaging layouts. You still have to meet font sizing and spacing regulations, but now you have to include far more content. As a result, the back of our bars are pretty busy! But that's a small concern in the grand scheme of things, and for the purpose of selling our product internationally
How We Manage Orders
Pre-Brexit, exports to the EU were a dream. You simply sent packages without additional requirements or regulations to adhere to. Unfortunately, the same can't be said post-Brexit! Exports have become far more difficult and we have experienced a few hurdles along the way. On occasions, new issues pop up that we haven't experienced previously. The process seems inconsistent and at times it's incredibly challenging to keep up.
First, you have to get your HS codes and EORI codes in order. If you're shipping to fulfill yourself in the EU, you will need to register for these codes in every country you are shipping to. Essentially this means you'll be sending the product from yourself to yourself – acting as the client. Strange but true!
Every order that leaves requires a detailed invoice and packing list on the pallet (on every side). We also send these in paper to the border at times if we expect to have issues. Both documents are very similar; they both show the weight of the items being received, as well as the recipient, the sender (us), and the values and details of what's being sent.
On occasion we have to share packaging labels, (usually the design spec for someone at customs,) and be ready to respond to anything that is spontaneously requested whilst the pallet is in transit. On some exports an additional document is sometimes needed, depending upon the type of product you're exporting; a Certificate of Free Sale for Vegan products, and a Health Certificate for animal products.
Finally it's important to add, we also print, sign, stamp with a company stamp, and stamp with a date stamp, all required documents. We then scan and send them to all the parties involved in the exportation process (fulfillment, courier and recipient). By providing these hand copies as well as digital copies, we do all we can to avoid stumbling blocks in the process of exportation.
Now we've got to grips with this operation over the past several months, things are starting to move quicker with exports. It can still take several weeks for our product to arrive with the client, but this is much better than the 8-12 weeks we experienced initially post-Brexit.
Thankfully, in the past few months we haven't had too many hold ups, so it appears we're beginning to get the process down to a tea. Nonetheless, I'm mindful that this process can shift and change at any given moment, so we should always be ready for the unexpected!
Need help?
We have been launching brands for over a decade and we know all the necessary moving pieces to make and brand launch successful. If you need help with a brand, packaging or ecommerce project, be sure to get in touch. We'll do our best to get back to you within 24 hours.
Speak to a team member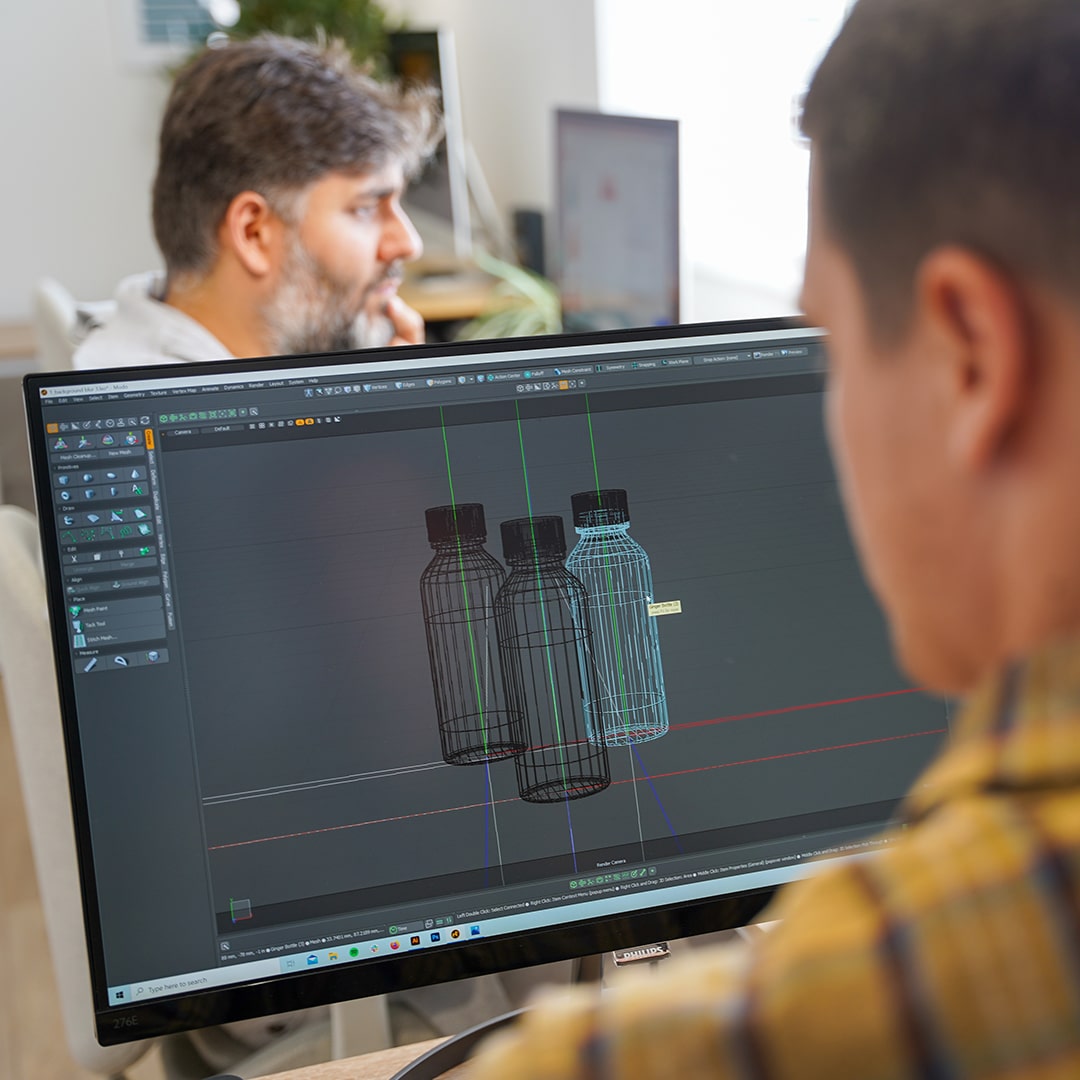 Finally, Is It All Worth It?
I recently had an interesting conversation with someone who is very experienced and involved in establishing brands. He made a comment regarding chasing distribution – he mentioned many brands don't get their margins and numbers right from the start, and they think the solution at that point is to chase distribution all around the globe.
But is it worth it?
You have to really ask yourself, is exporting to a country in the EU going to realistically help your brand grow? You have to keep coming back to that point – will it help your brand expand? Or is it lots of hassle and huge expense for something that hasn't got anything to do with the original business plan or your long-term goals? I know this really depends on what stage you are at in your business. It's one thing to establish manufacturing and distribution from a location in the EU, but when starting out small you are more than likely going to be doing what we're doing; which is sending it from the UK. With this approach comes all the additional expenses that quickly eat into your margins and your profits. At times you can find yourselves doing a lot of work for very little money or contribution to growth.
Our brand KetoKeto has received a lot of interest from all over the world, so I often have to ask myself the same questions. For example, do we really want to send our product to Singapore? It's flattering for people to show interest, but I have to stop and think twice before following every opportunity that comes our way. The UK is a pretty big market, so it's important we get the business model right here at home first, before we branch out to further afield.
However, the EU isn't all the way across the world and so it could be a great first avenue to branch out from the UK, it's certainly not something you should automatically dismiss. It comes down to your brand, and knowing what best suits your small business at the time opportunities present themselves.
Have you exported to the EU in the last 12 months? Feel free to share your experience.
Author: Ian, Creative Director and in the journey of building brands